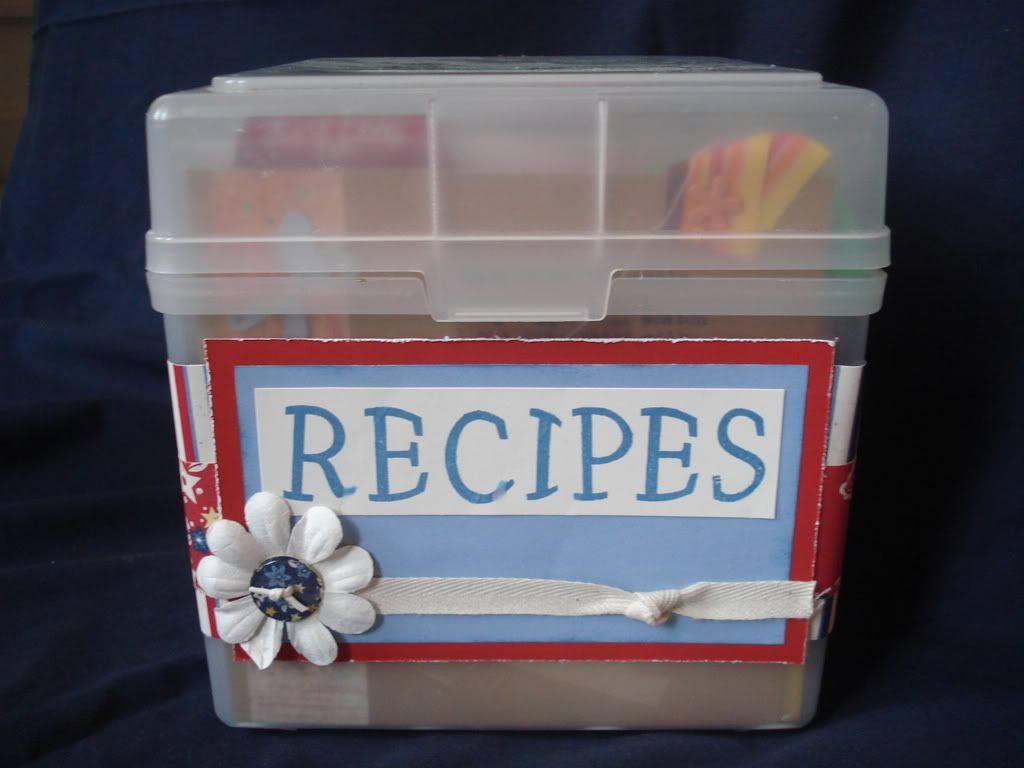 I am in a recipe swap (well, I used to be in it way more frequently ... I've sat out the last two months) with some friends in Kansas City. As a result, I have amassed quite the collection of recipes, all sized at 6" x 6".

To house these recipes, I had been using a plain MyAcrylix organizer. Well, it is plain no longer.

Similar to (ok, a copy of) the Card Organizer I decorated earlier, this one (full already) will be for my recipes. I held a workshop to make the Card Organizer, so this was my demo to do with them. I think this Blue Ribbon paper might become my favorite out of our current catalog.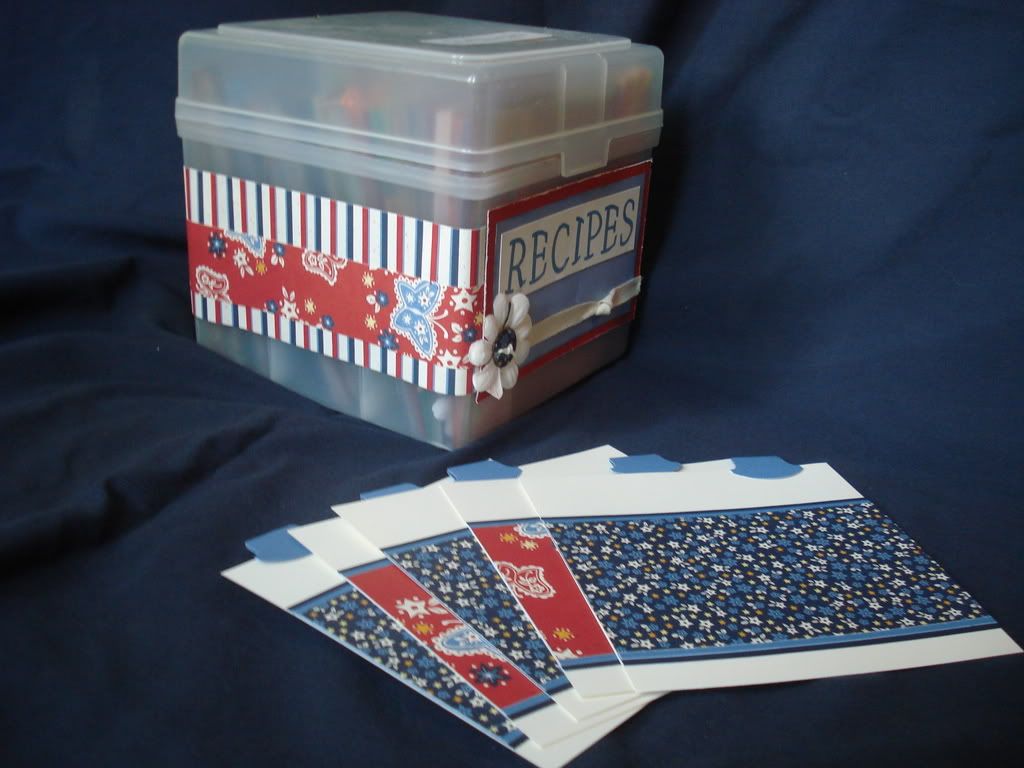 Materials: [all CTMH] Blue Ribbon paper packet, clear button, Just Blooms flower, Giggle Caps stamps, twill.