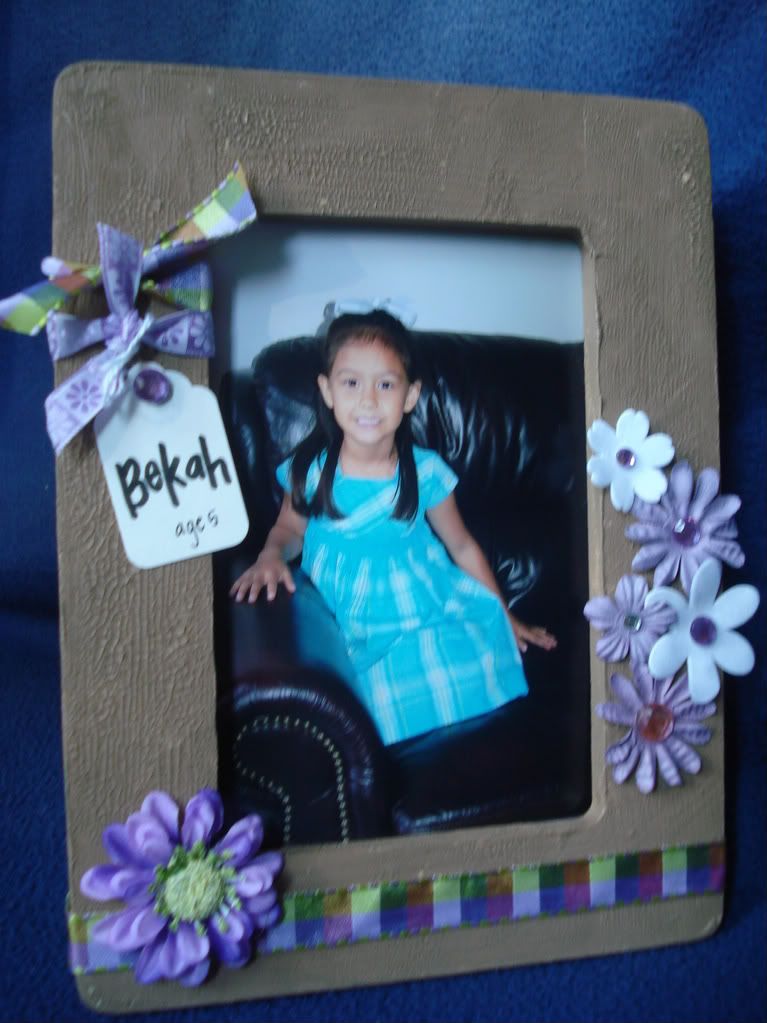 A real quick project, as I was testing to see how Tim Holtz's crackle paint looked.
This started as just one of those $1 plain wooden frames from Michael's. I painted it with a thick layer of crackle paint, let it dry overnight and then embellished. All the embellishments came from my stash, the purple/green drawer of the Iris cart. I love that I'm using hoarded stuff.
It's a frame for a picture of my daughter. I made it for a friend, who gave her the dress she's wearing. Thanks for the dress Gage!